which country will win 2007 cricket WORLDCUP?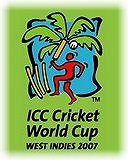 India
3 responses

• India
11 Jan 07
its the Ausis...as per current form of each cricket team i think australia is the strongest candidate to win the worldcup 2007.

• India
11 Jan 07
My choice is India Always.Infact Sourav Ganguly is back again.New talented players are there.Hope india to win the world cup.

• Australia
12 Jan 07
Australia without a doubt. They are dominating every form of the game at the moment. And they are in the process of intoducing new young players into the team which is really exciting. So with the new talent combined with the more experienced guys there is no way they can loose!