What's the future of COMPUTING ?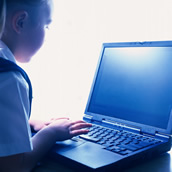 India
January 11, 2007 3:28pm CST
A few decades ago, computers were considered to be a science fiction. Today, we all have high speed computers with breathtaking graphics, even laptops for mobility. PDAs and mobile phones also have started doing the functions of a computer, and its all getting too compact and convenient to use for the busy man. So what do you think is the future of computing? what all products are you expecting to be used by the common man in his everyday life, which are just science fictions for now. Use your imagination, and write down what do you expect from the technological point of view in a couple of decades?
3 responses

• India
12 Jan 07
I think the future of computing is very bright....with the inclusion of computers in our daily actvities and utilities computers have become indispensible....regarding the products that can be in the hands of common man helping him in his daily activities....I would include...digital dairies..PDA's...Lapotops(remember its common man)..and many other devices....these were to name a few

• United States
11 Jan 07
if blue tooth technology is extended to lot of radius then i think it will be a better advanced technology.Even connecting non computer devices like refigerator,music system,Television etc also in to a network and asking them to perform some jobs will be nice.for example if nobody watches then tv should switch off by itself from certain commands.

• Philippines
11 Jan 07
free cable/DSL or even faster internet connection. satellite/smart phone for common man. supercomputers of today is just home computers of tomorrow. hollographic versatile disc. ...