Good Omens

United States
January 11, 2007 7:23pm CST
No, I'm not talking about seeing or having events occur that you think are good omens; I'm talking about the book by Terry Pratchett and Neil Gaiman! Have you read it? Did you like it? Perhaps it's because my parents introduced me early to the joy of British comedies, but I love the British humor with which it is laden. I've heard that Terry Pratchett's EarthSea books are good. Opinions? I've read some other works of Gaiman's, such as American Gods and several of the Sandman series (an excellent graphic novel). If you have read any of his books, what did you think of them?
3 responses

• Philippines
16 Jul 09
i'm a big neil gaiman fan and whenever i get to go to the bookstore, it's his books that i look for first. i loved good omens. it's so much fun and it's a really unique way of telling the apocalypse. what i love about neil gaiman is his ability to insert humor even within serious issues/topics. i do have some of his books: smoke and mirrors, fragile things, neverwhere, american gods, anansi boys, etc. sadly, i don't have the sandman series because they are really expensive. so i usually just borrow from my friends who own them.

• United States
4 May 10
I'm very grateful to have an excellent public library system, one which has introduced me to countless series and authors, including Sandman and Neil Gaiman. I haven't yet read Smoke and Mirrors but have been meaning to....which reminds me, I'd also like to see Mirrormask, which I think Gaiman wrote.

• United States
7 Jun 07
I LOVED "Good Omens!" It was hilarious and I'm with you about British comedy. It's great. My favourite of Gaiman's Books is "American Gods," although I also loved "Anansi Boys." I need to read more of his stuff. I haven't read anything else by Terry Pratchett yet, but I plan on it at some point.

• Romania
14 Sep 08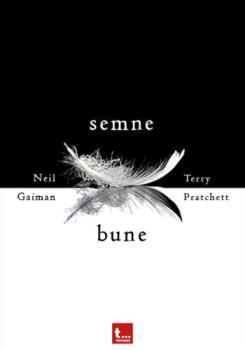 I just finished Good Omens today. To say I liked it, that would be an understatement. I was familiar with Terry Pratchett's work, after reading some of his Discworld books, and I was happy to see that he keeps his funny style even when the action is taking place in our own world (more or less, considering some characters). The book introduced me to Neil Gaiman, who, as I find out, has won some science-fiction awards, which puts him on my "to read" list, considering my taste for SF.