how do you earn by posting photos?

Philippines
10 responses



• India
25 Jan 07
the photos you post must be relevant to the interests in which u are discussing..in ur interests page there will be a link called upload photo..u will be given money for uploading each photo..moreover if ur discussions reach 500 u can upload photo for each of ur responses...i think u would have understood now.now carry on with mylot.

• India
25 Jan 07
You can earn by posting the photos in every discussions, in your interests, with any response. With each and every photo uploaded, you earn some money. have a nice day.


• India
25 Jan 07
by posting no of ohotos u will earn on each poto u post

• India
20 Jan 07
first you must post 500. at the starting of discussion you can post photos.

• India
20 Jan 07
photos must be posted relevant through ur interests. But photos don't fetch money as well as postin discussions

• United States
20 Jan 07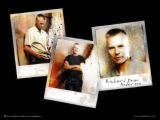 You earn from your photos if you uploded them on discussions and responses. And the photo should be related on what you are posting.

• United States
12 Jan 07
I'm not sure why you have to upload photos to earn more myself. I think that's rather silly. I think you should earn the same amount for what you post regardless of what it is.