May solve it please?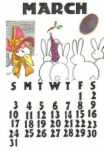 Philippines
January 12, 2007 5:08am CST
I really guess I have possible answers for this one. But, I would like to hear from you. The question is "What is the day after tommorow is today is tommorrow?"Goodluck! (",)
1 response

• India
12 Jan 07
if today is tommorrow, then tomorrow is tomorrow basically the question is incorrect coz today and tom can never be the same day .considering tomorrow bing used as a noun in the above sentence, then the most probable answer is what i mentioned above. p.s. just a guess

• Philippines
13 Jan 07
Thanks for answering. Even though I messed up my discussion, you understand what I mean. "May [you] please answer" and "is tommorrow is today which should be IF tommorrow is today".