i heard paris is a lovers city......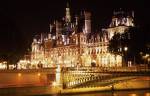 India
January 12, 2007 9:16am CST
Is paris really a lovers place? wht exctly does it feel,goin' 2 paris?
2 responses

• Philippines
26 Jan 07
The movie I saw when I was young it was about Paris, all the beautiful Sculpture, the fountain what you drop your coin and make a wish. It's very romantic. Maybe my wish is to men a man, and to fall in love at first sight. No question about who, or where. That is a big surprise. There is another movie recently about an american woman who bought a house in Paris, and fell in love. The first time she found out that the man was not faithful, but the second time a man came at a wedding and she met Mr. Right. The places and the people in Paris seems very inviting.