do U know alcoholic?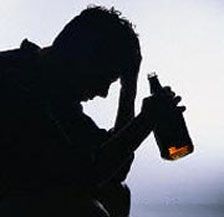 Thailand
4 responses

• Australia
3 Feb 07
hmm well.. A real alcholic it can be hard my family are alcholics and I've had a few friends who are... you can't live you life with fun always having to rely on a drink. I't's sad... Usually Alcholics are abusive too and if you tried to stop a friend from drinking completly it could cause a rip in your friendship... Give your friend the surrport she needs and show them how to have a good time without the alchol. Be Careful and Best of all be there for them

• India
15 Jan 07
yes why not, but it all depends on the person, if the person wants to quite he/she can do it.