Animal cruelty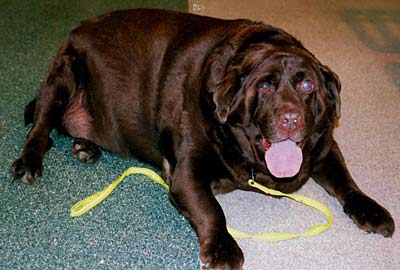 January 13, 2007 11:37pm CST
Two brothers have been convicted for causing unecessary suffering by overfeeding thier pet dog,rusty the labrador
3 responses

• India
14 Jan 07
Well guys we san always bive them the benifit of doubt thet they did nt know the difference between feeding and over feeding

• Singapore
15 Jan 07
Nah, I don't think they deserve the benefit of doubt. It's a life we are talking about here. They should be responsible enough to find out the feeding instructions for their pet. If they can't do that, they shouldn't be allowed to keep a dog as a pet.

• Singapore
14 Jan 07
They should be convicted. It's their responsibility to look after the well-being of their pet. In my country, they'll probably get slapped with a big fine and the pet will be confiscated from them.

•
14 Jan 07
I read that article and I suppose it was right for them to be prosecuted. They need to take responsibility as dog owners to care for their dog appropriately and not cause it unnecessary suffering. I know the dog has been returned to them on the promise they will not overfeed him again. I wonder if the dog now has his own social worker???