Lists of Korean movies you've watched

Malaysia
January 14, 2007 10:22am CST
korean movies are fun sometimes and also had their own horror side.below is some of the movies i've seen by borrowing from my friends, or even by downloading it and of course by buying if by myself.ok,mine are: 100 Days with Mr.Arrogant A Tale Of Two Sisters He Was Cool Innocent Steps Love,so devine Lovely rivals My Boyfriend is Type-B My little Bride My sassy girl My tutor friend Oh!Happy days Please teach me english She's on duty The doll master Too beautiful to lie Windstruck Wishing stairs so now,what yours?care to share?
11 responses

• Philippines
26 May 08
So Close is not a Korean movie it's from China :)


• Philippines
16 Jul 10
To add to your list of highly recommended Korean movies: - Baby and I : starring Jang Geun Seuk and a cute little baby whose name I don't know - A Moment to Remember : starring Son Ye Jin, this movie made me cry - The Classic : also starring Son Ye Jin - Daddy Long Legs : stars Ha Ji Won, different but similar from the novel of the same name - Doremifasolatido : also starring Jang Geun Seuk

• Indonesia
10 Feb 08
hello. :) I love My Little Bride. :) Have you ever watched 200 Pounds Beauty? that one was funny and very touching at the end. There are two teaser clips at http://oohbegitu.wordpress.com/ about this movie. I also love their soundtrack too. :) Korean movies are great. I also watched Huang Jin-Yi (by Song Hae Gyo) but it was very dark and sad movie I ever saw. I would rather love to watch the funny ones. :)

• Philippines
15 Jul 07
my sassy girl - my all time favorite.. i find the leading man very sweet as he prepared himself to be "that perfect man" for his sassy girl when they separated.. lovers' concerto - tearjerker.. story about friends and love. the way the other one misunderstood who the guy really loves.. that kind of stuff.. try watching at crunchyroll.com my girl and i - thumbs up.. one thing i notice is that the leading lady in this movie always portray as a cancer victim.. other movies the classic 200 pound beauty he was cool il mare windstruck she's on duty legend of seven cutter so divine too beautiful to lie my tutor friend my bf is type b and the list goes on.. i forgot others

• Baguio, Philippines
6 Jul 07
You missed my fave korean film "The Classic". Truly inspiring and emotional. I cried in the last scene.

• Philippines
6 Jul 07
I prefer Korean movies and I like wishing stairs and also tail of two sisters. I am also fond of watching series like Princess Hours and which planet are you from but I really prefer to watch Taiwanese series as well like Meteor Garden.


• Indonesia
18 Mar 07
I love korean movie and drama, I watched: Windstruck Too beautiful too lie He was cool Innocent step My Sassy Girl April Snow, and many more... I recomended korean drama: Goong / Princess Hours Jumong Dae Jang Geum Fantasy Couple ( I recently watch this, it's very funny story)

• Philippines
3 Mar 07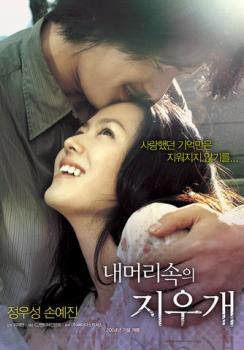 I have watched most from your list except the horror one, and i enjoyed watching them.I also like to recommend A Moment TO Remember (directors cut),its a beautiful film. Well, keep on watching Kmovies.

• New Zealand
17 Jan 07
The first korean movie i watched was "My Sassy Girl". Having been impressed with it, I sought out other recommended korean movies. The next one I saw was even more impressive: the title is "Friend". Thus far my favorite korean movie is "Art Museum by the Zoo". Also good are: The Classic Il Mare My Boss My Hero Tale of Two Sisters - a good horror movie which isn't gory but gets under your skin There's a movie on a guy who loves baseball and the girl he likes who is a model/actress: it's a very nice movie as well, but I forgot the title.