Wh0 wAnTs 2 bE a RoCksTaR?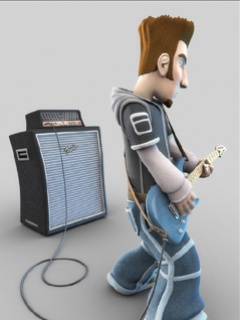 India
January 15, 2007 10:27am CST
One of my childhood dream was to become a ROCKSTAR... i grew up listening to GUNS N ROSES - Sweet child of mine - November rain - Rocket queen - Night train always wanted to become a ROCKSTAR but i know i will never become one i think i got a voice that will work for a rock song but dun got the physique to go with it, but i will not give Up my childhood dream the money i earn here i would buy a GUITAR for sure and start playing it i have written the lyrics of 20 songs will try my best to get them recorded... Anyways enough of me!!! Tell me about you Dont you want to become a RockStar too i can bet you DO... Come on all you ROCKSTAR... Let your self Go here...
No responses