alien vs predator movie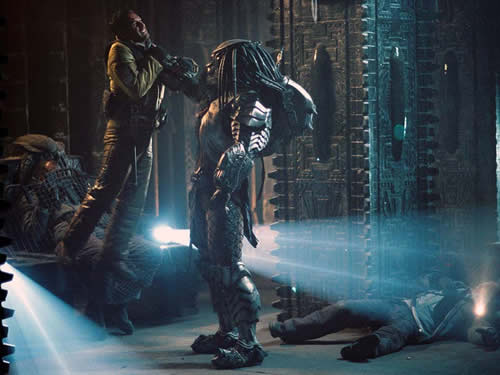 South Africa
January 15, 2007 12:28pm CST
Have you seen this movie, i loved it. I have always been a sci-fi fan and love archeology and I am open minded. So this movie was very interesting. The graphics was also done well. This movie had me sitting at the edge of the couch the whole night.
6 responses

• United States
31 Aug 07
The sequel is getting closer..here is the latest news on the actual movie trailer for it: http://www.terrortube.com/html/Alien-Vs-Predator-Requiem-Overview.html

•
1 Jul 07
I loved this movie and i recommend it to everyone who like killing and destroying. This movie have a lot of great parts.This movie is the best.

• United States
15 Jan 07
I really don't like science fiction movies at all but for some reason I really like the Predator.That's one cool monster.


• United States
15 Jan 07
Very much so I enjoyed that movie myself. I actually watched it 3 times and each time it's even better, plus I see things I missed the other times...

• India
15 Jan 07
yaa its really interesting movie...i have watched all the parts of this movie!!