The myth about sharks...do you fear them or appreciate them?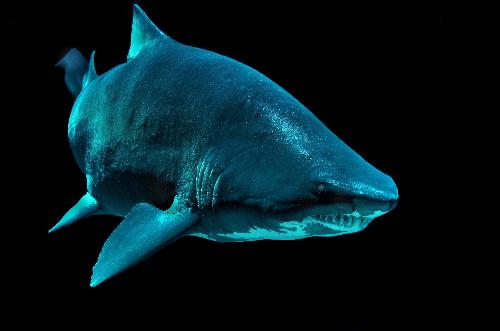 South Africa
January 15, 2007 5:09pm CST
Contrary to popular belief, only a few sharks species are dangerous to humans. Out of more than 360 species, only four have been involved in a number of fatal, unprovoked attacks on humans: the great white, tiger, oceanic whitetip and bull sharks. These sharks, being large, powerful predators, may sometimes attack and kill people, but all of these sharks have been filmed in open water, without the use of protective cages. The notorious perception of sharks as dangerous animals has been portrayed by publicity given to a few isolated unprovoked attacks, such as the Jersey Shore Shark Attacks of 1916, and through popular fictional works about shark attacks, such as the Jaws film series. The author of Jaws, Peter Benchley, had in his later years attempted to dispel the myth of sharks as man-eating monsters. In 2005, according to the International Shark Attack File, there were a total of 58 unprovoked attacks recorded worldwide, of which four were fatal. In 2005 the International Shark Attack File (ISAF) took an investigation on 105 shark attacks. Out of those 105, 58 of the attacks were unprovoked.
3 responses

• Portugal
15 Jan 07
i like to see they swimming, but yes i fear the sharks, and i think it is a good thing. it's the fear that keep us alive.


• United States
16 Jan 07
I both fear them and appreciate them. I do enjoy watching them swim around while at the aquarium. They are beautiful to look at and they are very intelligent. I agree that not all of them are dangerous but I would still be scared if I was in the water and they were nearby. There have been quite a few shark attacks reported in the news during the past year.