Who is powerful God or Devil?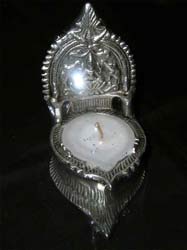 Hong Kong
5 responses

• United States
16 Jan 07
Jesus called Satan "the ruler of this world" (John 12:31),and Jude tells us that he is so powerful that even Micheal the archangel lacked the power to rebuke him (Jude 1:9),Paul called him the "God of this Age" in 2 Corinthians 4:4. He also portrayed him (Ephesians 6:12) as the head of a great, highly organized "army" of evil spirit beings. He is a cunning liar,capable of seducing Adam and Eve, and disguising himself as an "Angel of Light" (2 Corinthians 11:14). Because of the power that God gives to his children, if we resist the devil he will flee from us.Although subtle and cunning,the devil is a defeated foe who continues to resist God furiously until the time that he will be sealed in hell forever.

• United States
16 Jan 07
God is more powerful than the devil. It is only man's free will to choose the devil over God that really gives the devil any power at all. Reject evil, as you should, and the devil is powerless. God is all powerful, no matter what.

• United States
16 Jan 07
God is the most powerful. The devil is a fallen angel, created by God, then fallen because he tried to be equal to God. Satan's powers are second only to God's powers.