Eyeglasses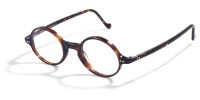 Netherlands
January 15, 2007 11:57pm CST
Hey members. How many of us here wear eyeglasses? If you do, is your sight getting better, poorer or just thesame, In any of these three cases (better, poorer, thesame) can you tell me what you think you do to be in any of the cases. I think your experience(ies) is needed to help others that stay too long on PC while suffering from bad sight.
7 responses

• United States
16 Jan 07
i wear eyeglasses now, for years i wore contacts and my eyes kept getting worse and so did my astimatism. so for the last 3 months i have been strictly on glasses only, so hopefully this will help and my eyes will not get any worse then they already are. But i work on a computer everyday, so i don't know.

• United States
16 Jan 07
I wear glasses but am just starting a program for healing the eyes it takes a few weeks for the results to start showing up. I have a thread on the topic of self healing the eyes. and yes sitting at the computer or anything for great lengths of time is not good for your eyes. Glance away for a bit to give your eyes somethings else to look at.


• United States
16 Jan 07
I do wear glasses and I also have glaucoma. I am seeing a low vision specialist as a result of vision loss. They suggested I wear a optical solution lens over my glasses when i use the computer. They come in different shade of yellow and orange. you have to get it from your vision specialist. It is made along the samd designs as shooter's glasses. It takes the glare out by removing certain colors in the color prism. They also help with the glare of night driving. Great invention!


• Australia
16 Jan 07
I have a choice between glasses, contacts, and field glasses for myopia. I've found wearing lower strength corrections helps, as does doing eye exercises. Eyestrain on PC: change your color scheme to neutral on Control Panel. Avoid glaring white screens when typing. I changed my text window to a pastel green, because I'm a writer, and the last thing I need is eyestrain. Hope that helps.

• United States
16 Jan 07
I do not. But I probably should. I wore some really light ones a long time ago, but don't wear them anymore.