food.... eating....favorite...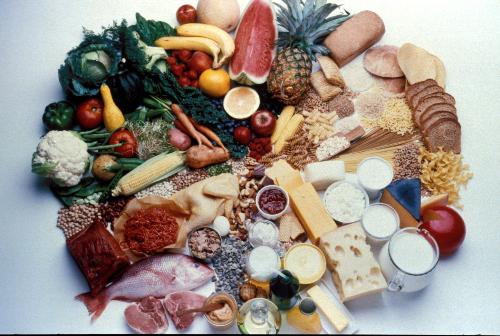 Romania
January 16, 2007 5:51am CST
What's your favorite food? How often you eat a day? Do you eat to survive or survive to eat?
4 responses

• Romania
16 Jan 07
well my favorite is oru traditional "sramale"and i love pizza and sbaghety and at a lot of other foods!butt i think our country make the best meal ever!don`t you think?romania is the best in meals!

• India
16 Jan 07
i love anything in chicken,chicken biryani,chiken tikka,chiken tandoori,kababs,fried rice,fried chicken...any anything cooked!! i eat three times a day and i eat food to survive.

• United States
16 Jan 07
well ihave lots of favorite foods so i will enumerate them all and share them to you.. for obe i do love spaghetti!. especially if my mom cooks them!. i also love to eat fried chicken and lechon.. i ice creams too and i love to eat fruits all the time as they can do good to my body. i love to eat meat!. i am a meat lover. my dinner wont be complete though if there are no veggies. i have to eat vegetables. so that i can be well nourished.. well thats what i think. i eat 2 times a day and have 4 snacks. lols. thats funny but i dont eat breakfast. just lunch and dinner. also i dont wake up early thats why i usually have brunches. anyway i eat to survive because i think that it is already gluttony to survive to eat. eating cannot be the reason why i live my life. no no no. my family is the reason why i continue surviving.