It has taken sometime to arrive at a painting stlye that is satisfactory to me.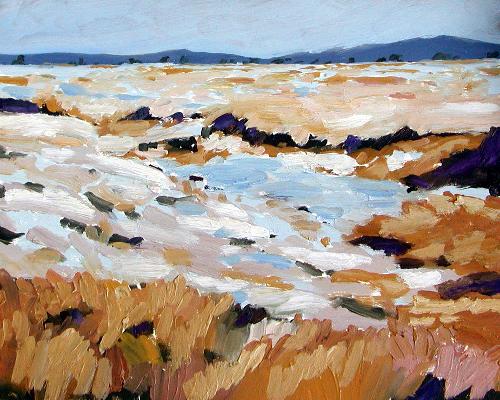 United States
January 16, 2007 5:51am CST
Every artist is unique. I think art is a process where the artist develops over a long period of time to achieve his very individual style
3 responses


• United States
23 Jan 07
Yes, I agree. Yes, I think at first you imitate some one whose work you admire. But over time you move toward your inner authenticity.

• United States
16 Jan 07
It has been the same for me. When I was 18 my artwork was all over the place. You couldn't tell from one painting to the next that the same person even did them. My style is more consistently recognizable now, but it still continues to develop the longer I do it. It seems like most artists who had a long career have had their styles change a little or a lot over time.

• United States
23 Jan 07
Over a period of many years, I think the artist simplifys . I think you are right. Look at Picasso, and how his last works are just a simple line

•
16 Feb 07
Well i think "most" artists are unique because alot use other people styles as away to attempt to be known. copy a style doesn't make them great imo unless they've got there own flare and creative side. I agree with your second statement. It's nice watching young people grow and become more into art and styles do vary but it does take time to achieve your own artistic flare. Kudos ~Joey