Does anyone here watch the anime Bleach?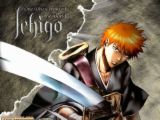 Philippines
January 16, 2007 6:19am CST
I love this series. It's a combination of samurais and magic. The story is also cool. My favorite character is Ichigo. Who's your favorite character?
6 responses


• New Zealand
24 Jan 07
i watch bleach and my fav is ichigo as well cuz he has all this hidden power(the hollow)

• United States
24 Jan 07
i onced watched the show bleach i found it very creative with the mixture of samurai and magic combined i do not have a favorite character yet though.

• Singapore
17 Jan 07
Abarai Renji with his Zabimaru. He's cool & so gentle to Rukia. Kuchiki Byakuya but sometimes I think he looks feminine. The one that uses strips hat, cool but I don't like the hat. Forgot most of them, not watching/ reading it anymore.