Did you know this?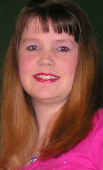 United States
October 4, 2006 7:14pm CST
formaldyde is in baby shampoo it is highly a suspected cancer causing agent.It damages nerologic connectors in the body it is a iraten to the eyes,nose,lungs and throat and may cause skin reactions,ear infections,headaches,depression,asthma,joint pain,ect. one if 5 people are sensitive to this toxen. it is also commonly found in drugs mouthwash hairspray cosmentics cleaning products ect. if then bothers u please mess me with you email address and i will send u the full page i have on the toxens in out every day stuff and were to buy no toxen product to make your home safer and u healthier thanks for reading this
2 responses

• United States
5 Oct 06
if u was interested in knowing more just let me know

• United States
5 Oct 06
Yes I have heard about all of this. Its sad!

• United States
5 Oct 06
yes I know no wonder so many are sick now days i guess, i joined with the company that sells this stuff and so far what i have bought i love. u save money too. like the washing liquid instead of using a whole cap full all u need is a ounce , i have a price comparison sheet as well great stuff