Do you give Ratings?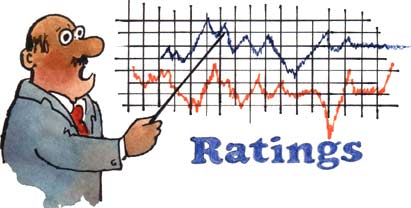 United States
January 16, 2007 9:16pm CST
Do you give ratings for people who post on your discussion, or while you are reading others?I sometimes do, and i'm trying to get in the habit, hoping that people will do the same. I like to give +s, i don't think i've given any -s yet. So, do you commonly give +s?(How about one for this topic? =D lol)
5 responses

• United States
19 Jan 07
Yes I give them out a lot, in fact I just gave you one.

• United States
20 Jan 07
Thanks a bunch, just hit you up with one as well. Thanks!

• Philippines
21 Jan 07
yup i give rating..i always give...specially if their replies are very good..i alwys give + rating..and to those answering my topic/dicussion with nonsense things i give - rating!!!



• Greece
17 Jan 07
i do it some times on replies answering my discussion. If the answer are rational&reasonable, i give them +rate