Is Anybody Having Trouble Promoting And Making Money I'm getting close to $10?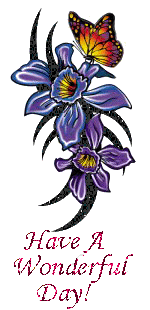 United States
January 16, 2007 9:56pm CST
Is It me or is it getting harder to earn money here and on the net? I arrived to this site thinking it would be easy to create discussions people would answer to also to promote my site and all i can say is it hasn't been easy. Feel free to answer after all this is neighbor helping neighbor right? Add a picture it really helps your income. oh and if your interested my site is the apple patch diet.
2 responses

• United States
17 Jan 07
I think you should give it some time and work on establshing a good network of friends. sometimes I think I will post something that I think is great, only to see it get 2 responses. And then when I see some stupid "i like cherry coke" post or something like that with 137 responses I think, what am I doing wrong? And the answer is nothing. It just wasn't meant to be. I think the more people who are trying to earn money on the net, the more spread out things become. Oh and if you're intersted.. my site is on my profile :) But shameless plugs aside, I am always amazed at what goes on here, just be patient and I think you'll like it here regardless of the money you make!

• United States
17 Jan 07
Nothing is ever as simple as it seems. You arent supposed to promote your site here but almost everyone does. You would really need to live on mylot 24-7 to get a descent monthly income. I dont believe the site was created to make people rich though. Its more of a fun safe site that allows people to connect with one another and at the same times pays you something for your services.