Do you remember Schoolhouse Rock?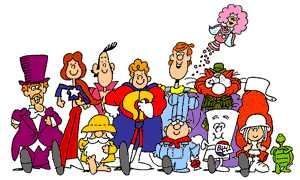 United States
January 16, 2007 10:40pm CST
I use to and still love Schoolhouse Rock. Which was your favorite? I think my favorite is "I'm just a bill" and "conjunction junction" but its so hard to choose. Relive your saturday mornings and share with us. Thanks in advance for your responses.
2 responses

• United States
17 Jan 07
Those were my favorite's as well. Also Libby Libby get your adverbs here. I loved Schoolhouse Rock. It taught us all so much in such a fun way too. I know they are out on DVD now and grouped together by subject. I thought about getting them when my neice was younger because I thought she'd like them as well but it was a bit pricey for me at the time. I wish they still showed them on TV for this generation.

• United States
17 Jan 07
I was so excited when the DVDs came out as well but same as you the price a bit high but I still plan to get them eventually eventhough my kids are grown now.