Crocodile hunter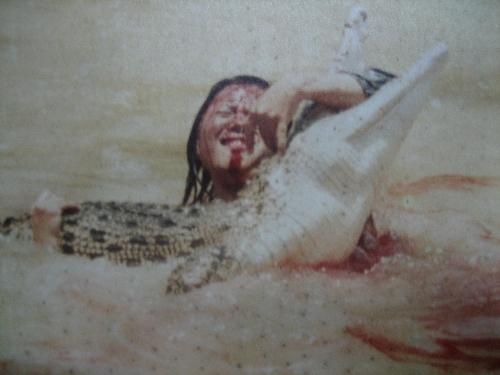 Malaysia
January 17, 2007 3:18am CST
Are you afraid of crocodile? If yes, how are you going to replace our beloved `croc hunter @ Steve Irwin '?My salutation to Mr Steve Irwin that taught people to be kind to wild animals.
1 response

• United States
17 Jan 07
I miss good ol' Steve. And nope, not afraid of crocodiles. I think I would be though, if I were between it's teeth. Other then that - if I keep my distance it's all good. I doubt they can run very fast to chase me and eat me. We miss you Steve Irwin! Much love.

• Malaysia
17 Jan 07
After the tragic incident that happened to Steve Irwin, i dislike to watch all his documentary. This is because i cant accept what has happened to him. To Bindi, Be as good as your Pa.