AOM Rate it...!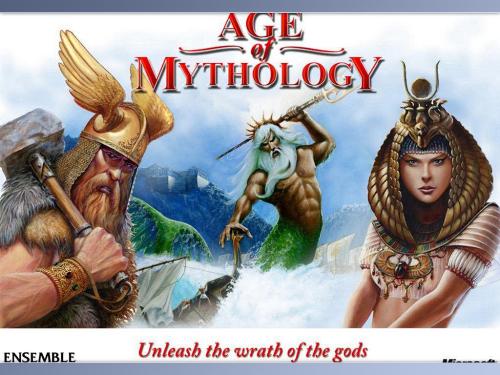 Sri Lanka
January 17, 2007 3:56am CST
Have you played rise of nations?.. What is the best from thesetwo?
4 responses

• Sri Lanka
31 Jan 07
I played rise of nations, it was Ok but I go for age of mythology. Rise of nations(RON) hasn't got a campaign at all but AOM has got a huge one(more than 30 levels), the units in RON are the same despite what side you choose once you advance to modern age, but in AOM each side has got completely different units. So it's AOM I'd rate.

• New Zealand
9 May 10
I prefer Age Of Mythology because I find it to have more fun and a editor so you can make your own games, and they have very hard difficultly's like titan, Plus the units are very cool looking also they have a campaign with 32missions.

• India
19 Feb 07
I have played both of these games and I think that both of them have a different and nice approach to make a convincing strategy game. While AOM is based on the Greek mythology, Rise of the Nations is also an imaginary one that gives you the freedom to conquer this world. I like the money making process in RON very much, beacause its so dynamic without any limits like AOM or AOE where you have to depend on the amount of gold in your land. If you love to read mythology books, then you will love AOM very much, its story is very exciting, making the campaigns great fun to play. It really absorbs you in the character of Arkantos. On the other hand the growth of civilization is so nicely captured in RON, so you have to push thru the game to see what comes next. And you have to put all your efforts to win the game if you are playing in harder difficulty and losing a second of time may cause you a lot.

• Saudi Arabia
17 Jan 07
I prefer Age of Mythology. It concentrate on specific ages, not the entire history of the world.