What do you typically watch on Monday Nights?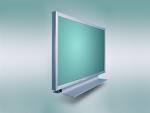 United States
January 17, 2007 6:22pm CST
I really enjoy watching Television in the evenings, but I really am undecided on what to watch on monday nights. I really dont know whats on. I have 700 channels and never can seem to find anything. I just wanted to know what everyone watches on a monday night? Everyone feel free to be as expressive as possible. Thanks for all of your help?
4 responses

• United States
18 Jan 07
well...i live high in the mountains,,and cant get dish,cable nuttin lol..yeaa it sux..but i do have antenna..and i get 3 channels..and on mondays..i watch cbs..like 2 and a half men,the class,csi miami..the new adventures of old christine..all the above are comdies if thats what you like..and CSi..well they all just rock!! but on a GREATT DAYY..i get football when in season lol..depending on the channel..:)

• Canada
18 Jan 07
I watch a show here called Annie et ses hommes (if I tranlate it's Annie and her Men). I tried not to have more then one show to watch. On monday and wenesday it,s american idol and on for the rest when I'm in front of the tv I simply chhose a program. Must of the time I watch Much Music kinda MTV))

•
18 Jan 07
700 channels .. good grief how ever do you know what is on every day .. let me think .. if you went through all 700 channels and stayed on each channel 10 secs to see what the programme was .. that would be 7,000 seconds or a staggering 116 minutes .. or just about 2 hours ... just to see what was on .. By then you'd have given up and gone back to the first programme you saw .. only by then the programme would have ended .. hahaha Sometimes more choice simply means poor quality programmes .. it's starting to happen here in the UK .. the more channels I have the less there is worth watching ..