Guys can you describe how you stopped your mad attack!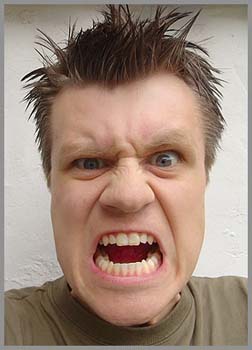 Philippines
January 17, 2007 8:25pm CST
Everyone gets angries,but sometimes they make us say and do things that we dont really mean,do you have any story about something you did to keep from blowing up and hurting someone or yourself? last night my husband went home late because he is with his friends they go out and had some drinks i get mad because when i text him he says that his coming so i wasnt able to sleep at all waiting but he was not coming after two hours he arrives i opened the door and go directly to our room to my anger i just cried and didnt talk to him,thats usually i do when i got angry i just cry to relieve my feeling i find crying relieving how about you do you have any experience?
1 response

• Philippines
8 Mar 07
when im too angry i just cry and after i cry i definitely laugh out loud and eat delicious food. then after that i'll go out or i just stay and listen to music or be with my friends.