Why does White Supremacy still exist in the United States?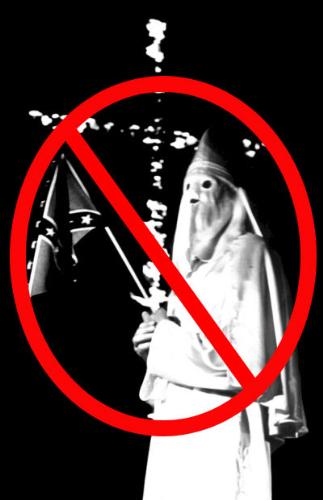 United States
January 17, 2007 10:09pm CST
The United States claims to pride itself on being an equal opportunity land, but yet, we, as a country, are still very racist, prejudiced, biased, and unfair. Why do you think that white supremacy, or the belief that one (specifically of Caucasian skin) is better than any other race, whether consciously, or unconsciously? Let's hear those thoughts!
6 responses

• Australia
18 Jan 07
Racism is now a media industry, and the promotion campaigns are becoming very conspicuous as a result. In US history they have all the cliches they need for a marketing campaign. Have a look at www.hatewatch.org and you can find some data which is pretty hard to believe about US racism. Supremacists tend to be people who insist on their social status above others. Ironic, really, because there's only one kind of person who needs to try to claim superiority- those who feel they have to prove it to someone else. Those who dress to impress tend to be the ones who aren't very impressive.

• Canada
18 Jan 07
Perhaps its in the roots of white impressions of non-whites. Ive travelled through the U.S. and am amazed how the non-white neighbourhoods are dirty, run down, and dangerous. But the white neighbourhoods are fortified gated communities or separated from everyone else. I would say there are more white supremacy people than you realize. They just arent as active. And this attitude is clearly handed down by parents. Have you noticed that the majority of white Supremacist are fairly young college age people, looking for a cause to believe in Im guessing and disillusioned with the countries leaders Im betting.

• United States
18 Jan 07
That's soo true! I feel like one of the ways people can stop this egocentrism is by critically thinking about their believes and prejudices, and finding actual answers to the questions they have about things instead of just assuming or listening to what someone else tells them. They need to CHALLENGE the things that they believe, in order to root them in truth and morality, I think.

• United States
18 Jan 07
The government is, all opportunities are open to all, no matter the race, religion, etc. It is the people. You have stupid, small minded people who can only think of themselves and what they feel they should have. They follow an idiotic leader, who has some major delusions of greatness. From my experience, racisism comes from all races. I don't know why that is, but every race has the same small-minded people, and as long as parents discuss racist topics, makes the crude comments and disrepects another race, etc., children will grow up being racist. Racism needs to be eliminated at home, generation after generation. It will never happen overnight, if at all.

• United States
18 Jan 07
I think that whites are the least racist.


• Austin, Texas
14 Aug 15
Because you can not LEGISLATE whether a person is going to choose to hate another person or choose to believe that they are superior to another person. But you can enforce LAWS that would make that person think about of choosing whether or not to violate another human being. Usually when they choose, of their own free will, NOT TO violate an inferior person's human rights, it's only because they don't want to go to jail for doing it! They still truly believe they are supreme, but ... Eh! Not willing to risk going to prison for the "truth" or for the "principle". That survival skill is called: adapting to life in a world where everybody doesn't see things your way AND living in a country where you are free to see things your way.