Which is the funniest scene in the movie Road Trip??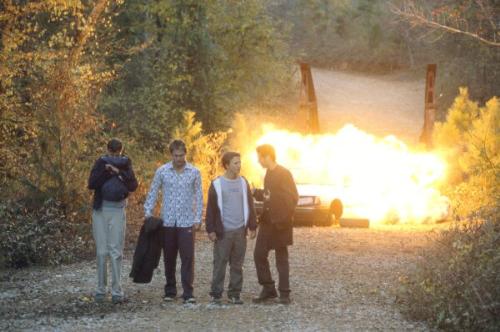 India
4 responses

•
20 Feb 08
i would have 2 say my funniest clip is when the gang go to barrys grandparents place. and barrys grandad has got a hard on and he knocks the ornament off the table with it. the guys faces when he does this is quite comical.


• Philippines
19 Aug 07
i think when they go stay in an all black fraternity!!! ha ha!!

• United States
18 Jan 07
Ya know honestly I do not know. I enjoyed the whole movie and thought it was all funny so I dont know what the funniest would be.