i am loosing points of my Star.. why???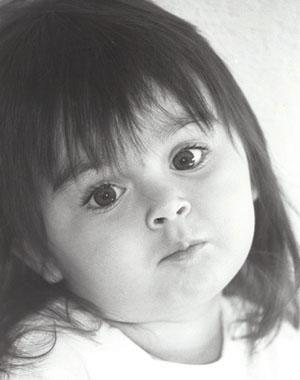 Canada
5 responses

• United States
18 Jan 07
As I figure it also depends on the good ratio of the numbers you have posted versus the quality of those responses. So if it bothers you losing those stars' points just slow down maybe you are moving too fast and thereby overlooking on some do and donts restrictions.

• Canada
18 Jan 07
as wrote above, i always select good discussions to respond to.. and i put ltos of effort and time for replying... i hardly respond to 20 or 25 discussions in whole day.

• United States
18 Jan 07
Okay granted yo have done your best posting good responses then check on the outcome of it when it comes to rating given by members. Review those it might affect your star sometime during those negative score.

• United States
18 Jan 07
Oh no thats awful! No really maybe you have been on here as long as you usually are. UM I dont know I just hope mine isnt dropping too. Well when I find out Ill let you know. Okay? Dont be to upset about it.

• Canada
18 Jan 07
yeah i am do upset because i put lots of effort for finding good discussion to respond to... now i am really feeling bad inside.... :-( thanx for response.... and i hope and wish toot hat your star might not fall.... good luck..!!

• United States
18 Jan 07
It might be the quality of the question, like a spam question or the site thinks your answer was not good enough. Or it could be a glitch in the system

• Canada
18 Jan 07
thanks for your posting, i will definitely will ask mylot about this...

• United States
19 Jun 07
That is a very wise statement! And, so true. I have noticed that many new My Lot members do prefer to post short one line answers. And, that is completely against the Terms of Service. Referral links are certainly out. But, I have heard that it's OK to post a helpful resource link. I'm not sure if that's true. Would love to hear feedback on that. Certainly, as the My Lot staff starts enforcing more of the rules, people may find that their once bright and shining star becomes less visible in the night skies!

• India
18 Jan 07
if my star rating falls i stop working on mylot.i think wen i cross my first 100 ratngs my starts were 8 rating n now its is 7 ratings .i m not sure of it.but it will be gud if it increase rather than decrease.

• United States
19 Jun 07
Can I share something with you? Recently a friend of mine at My Lot, told me that her star had gone down too. Turns out that if you respond to a discussion that gets lots of negative ratings (for any reason), then your star will go down also. Now, it doesn't mean that you have selected a bad topic to post a comment to. Sometimes topics offend members for one reason or the other, so they rate the discussion negatively. Unless the star rating is affecting your income, you might want to focus on starting more discussions and less on posting.