Stranger anxiety in babies...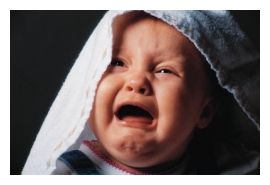 United States
January 19, 2007 12:54pm CST
A co-worker of my husband had her hours changed unexpectedly and was in a bind for someone to care for her 9 month old baby a few hours per week..Since these hours fell in a time when I would be available I offered to help her out. I haven't had a baby in the house in a long time and I knew I would enjoy taking care of her.. The baby was going through that period that some babies do of being very nervous around new people..Stanger anxiety they call it.. I was worried about her being unhappy or upset while I cared for her.. I felt bad and wanted to make this child feel comfortable.. Because this all happened so fast, I didn't have the time to let the child get to know me very well before she would be left in my care. I found that when the child came in the room, I sat nearby but avoided making direct eye contact with her in the first moments.. I just sat along side her, talking in a gentle voice and let her watch me curiously while I played with some building blocks...after a while she would join in the play.. This seemed to help her not feel overwhelmed with this new person..me:) For the next few times she came she would have a difficult time letting go of her mom and would cry..I would do the same routine and after a few minutes she would again being playing and feeling comfortable... I knew that her mom's heart would break when she had to leave her crying and I actually felt I needed to help the mom too lol.. So, I suggested to the mom that the best thing to do was just kiss her and leave..even though she was fussing because I noticed that after a few minutes the baby would be fine.. I even had the mom stand down at the bottom of the stairs out of sight so she could hear that the baby did stop fussing within a moment or two..I knew this would make the mom feel better instead of leaving and wondering all afternoon if her child remained unhappy and afraid.. It's been a few months now and I am happy to see the baby runs right to me and even cries when it's time to go home!! It only took a few times for her to really begin to warm up and trust me.. How have other mom's dealt with stranger anxiety and leaving your child? What has worked best for you and your child in these situations?
No responses