Hindu Gods and Jokes.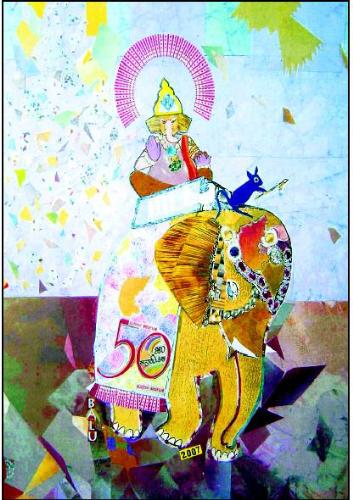 India
2 responses


• India
22 Jan 07
Because hinduism is the most tolerant religion of the whole universe. We won't issue fatwa to behead any person who offended our religious sentiments.

• India
7 Jul 11
the person who gives the fatwa to behead isnt the care taker of the religion islam...do ur homework buddy coz i dont think "a pandit inseminating a woman in temple juz to giv her a child coz her husband was infertile", a thing taught in hinduism...ryt..?? so...judge a religion by its virtues..teachings...and not by the followers coz we are humans..we commit mistakes...

• India
29 Jan 12
There are stories in hindu mythology, i think they are not jokes, we have a rich heritage and tradition!! Thanks for sharing Best of luck.

Professor