children are always qute.

India
January 20, 2007 8:17am CST
i like children, because they are innocent, beautyful, qute. they always do that they want.. i like mostly their innocent activity.
3 responses

•
20 Jan 07
Wow! You must have caught them showing their best side. Try to catch them off guard next time! Or maybe wait till they are a bit older and learnt from us adults how to be devious. No, I love kids, really. Especially me - who was perfect as a kid!! haha

• Sweden
20 Jan 07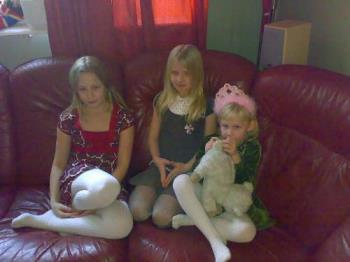 kids are always cute. they don't care what is it around them for as long as they are having fun. they say what they wanna say. they are honest creatures and still so innocent.