Do you think we have enough laws or rules to protect us!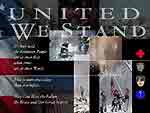 India
January 20, 2007 9:06am CST
In every country there are lot of laws and rules to protect the people. But still people not able to get full protection. Sometime they are not able to get the justice. Poor people are mostly affected, rich people often found the way to escape from the laws.
2 responses

• India
20 Jan 07
The best of the Democratic country also cannot provide its subjects protection. Take India. Every thing is pseudo here. Most of the ruling party members have nexus with the undsr world Mafia. Most of them are land grabbers and invariably all of them are hypocrites. A leader or a person who is at the helm of the affairs is supposed to set an example so that others will emulate . Then where from a poor man will get justice?Rules and administration are like water and oil.They can never form a homogeneous mixture. Yes rich people will always roam scotfree even after committing a heinous crime because they bought the administration and it is at the mercy of these criminals. I ;ve taken India as an example because I know India. But I'm sure in the other countries also more or less this condition is prevailing.

• India
21 Jan 07
Thank you. We will not able to get all the benefits of democratic system as long as the current system is going on!

• United States
21 Jan 07
i am not aware of any country where poor people have justice and protection if anyone out there knows of one, please post a comment...