Valentines day......

India
6 responses

• India
20 Jan 07
Not required, bcz love is strating from heart and eyes. hence for celebrating those days is not good. but for remembring their love lovers are celebrating.

• India
20 Jan 07
Mr. Vinoth i have no lover and i don't want also.

• India
20 Jan 07
For good and true lovers they can celebrate all the 365 days as lovers day. Wish you all a happy valentines day!



•
7 Feb 07
No its not necessary. Days like this are a businness technique... And more over Mother's Day, Father's Day these type of days are needed in western countries because in normal days they don't have time to love them. Thats not the case of countries like India with rich culture..

• Romania
7 Feb 07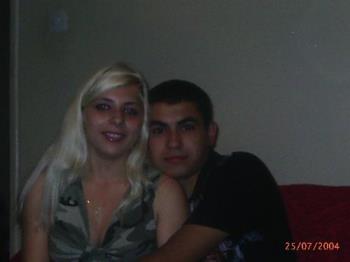 Valetines Day it is my boyfriend and my day,because we love very much like in the first day when we met.We share our love evrey day,but this day is one especially and my boyfriend gives me presents and we get out and celebrate this day very nice.This day is our day,is the day of all lovers from this world and we have to celebrate it.

• United States
4 Feb 07
I'm making gift baskets for my family, friends and coworkers. Here's a sample: Valentine Bark Any assortment of Valentine's candy can be used in this recipe with great results - message hearts, cream filled chocolate hearts and small cinnamon hearts. 1 pound white chocolate, semisweet chocolate, or milk chocolate 2 cups assorted Valentine's Day candy Line a large jellyroll pan with parchment or wax paper and set aside. Melt the chocolate in a large heavy saucepan over very low heat or in a microwave, stirring frequently until the chocolate is smooth and melted. Spread the melted chocolate evenly on the prepared pan. Sprinkle the candy evenly over the chocolate and press the candy into the chocolate to make sure it will not fall out later. Set aside the chocolate to cool. Once the chocolate has set, break into small pieces. Store the bark in a tightly sealed container at room temperature or in the refrigerator. Wrap the candy in plastic wrap or brightly colored cellophane and tie into small bundles with bright ribbon for gift giving. Add a special tag or Valentine to each little bundle. Makes about 1 1/2 pounds candy.

• India
20 Jan 07
i think it is not important but it is time to propose love to anyone

• India
20 Jan 07
Love the word is having power in all the days , i thing their first love they can say in that particular day.