If you were a photographer, what kind of photos would you take?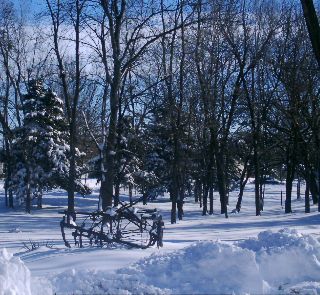 United States
4 responses

• India
21 Jan 07
I will take all kind of nature photographs animals, plants, locations, birds, alone houses, river , water falls and etc

• United States
21 Jan 07
I wish i was close to some waterfalls. I think those are so pretty. I take photos of are family dog and cats. I havent try to take photos of animals yet. I thought about taking photos of birds. We have a beautiful red bird here in missouri, that i would love to get a photo of.

• Philippines
21 Jan 07
I'm just new to photography and I usually take pictures of sunsets and sunrises. Since I am also a diver, I also love underwater photography though it's a little difficult and expensive. Nature photos is also on top of my list.

• United States
21 Jan 07
Wow underwater photography sounds great. If only i was close to a beach. sunsets and sunrises are so fun to take. I just dont ever get a chance to catch them.


• United States
23 Jan 07
adnan82 Its so easy for those shot. What ever beauty you see, you can catch it in a camera.

• United States
28 Jan 07
I think that it would be fun to be a photographer, although I have never been in that profession. I love to walk in the woods and see animals, but taking pictures of living creatures in nature does not appeal to me. I would not want to walk up to an alligator and take a picture of his beautiful white shining teeth. I would rather be a wedding photographer where i could work mostly inside out of the weather and make more money.