Should we be allowed to get married at any age?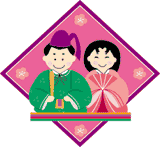 India
January 21, 2007 2:17pm CST
In the UK the youngest age that you can possibly get married is 16 and to get married at 16 you must have the permission of your parents.to get married without parental consent you must be 18+.Do you think this is a good policy or do you think that there shouldn't be an age . should you be allowed to get married at whatever age you like ? or should the national age be higher ? what is the age in your country ? In my it is 21 yrs
9 responses

• United States
21 Jan 07
In The US it varies by state but most are either 16 with parental permission or 18. I think its a good rule. Its a legal issue as well and you aren't an adult until you are 18 so its a good precaution. I don't think anyone younger (generally speaking) has enough maturity to decide, or at least they should be forced to wait until they are absolutely positive they are making the right decision.

• India
22 Jan 07
do you think at age 16 we are mature enough to take responsibility...if 18 is when you come of age then everything that is considered adult should be allowed then and not before.you can't vote,go to war or get married,you cant drink,have sexx or drive until 18,then why not just set the age 18.

• India
1 Feb 07
In India eventoday, people hoodwink the authorities and conduct marriage between two children at the age of 8 or 10. But they do not allow them live together unless they are matured physically, mentally and sexually. Everything has time, like what age one should go to kindergarten, what age one should go to school. Similarly the customs and tradtions have undergone tremendous changes in recent decades and it is approximately between 25-28 a guy can get married (provided he is economically independent or his parents can look after him and his wife. Similarly girls can get married between 21-25 years.

• India
2 Feb 07
yeah i know about child marriage and i think its really disgusting.

• India
30 Jan 07
rationally speaking it's good to have this age barrier for before 15 or for that matter 18 we are mere kids and complete stranger to this new world and our parents are our guiding star and they know when is the best time for their kids to settle down........they are th experienced lot who have gone through this phase and know what is good for us?

•
21 Jan 07
I find the UKs age fine. I know one person who just got married in my class at school, 16 years old, who is having a good relationship at the moment. I still think that this is too young but that is their choice. Beyond the age of 26 people can think for themselves and have enough maturity to be able to decide themselves. I definitely do not think that we should be allowed to marry at any age as young children do not have the maturity to deal with marriage. If you think back to your junior years at school people often pretended to be married. This could turn into a reality if children were allowed to decide to get married. Also could you imagine having a relationship with a person for your whole life. They would change so much and it would be like dating different people. Very inconsistent. So I would say 16 minimum but not advisable at this age.

• India
12 Feb 07
In my country age for marriage is 18 for girls and 21 for boys. One should never marry before that age.Only after the age of 18 will one become physically and mentally stable.Marriage before that age is a very wrong decision and will affect the society

• Philippines
28 Jan 07
In my location they allow marriage with parents consent or parents permission at the age of 18 - 16 yrs old , for me theres nothing wrong to marry at this very young age as long as you are matured enough, physically ,emotionally, as long as you are ready to take the responsibilities as a mother and father, as a husband and you are financially capable, were not talking here about love but the future of our children.remember that marriage is not a game that children play, it is a big responsibilities when you enter in a very challenging new life.


• Philippines
22 Jan 07
I prefer that they retain an age limit in marriage. It is better that way to reduce the chances of divorce. Marriage is loosing its meaning already. People don't think twice before getting married. There is always the option of getting a divorce. That is not good. For myself, I chose someone I love and took my time before I did marry. I would want to married to only one person. FOr better or for worst.

• India
21 Jan 07
i think the age should be increased to 23 or 24. marrying at 16! is tooearly. you cannot support yourself at that age. then how wil u support ur spouse? again the parents only have to look after. and, at 16 or 18 there would definitely be no maturity. so my opinion is that marrying early should not be encouraged. in my place its 21.