About my birth day


India
10 responses

• India
22 Jan 07
Wish you many many happy returns of the day in advance.You celebrate your birthday,but once you see the book which you have studied in your whole semester in that night its enough.

• India
23 Jan 07
we cant study whole book in a one night but latest study matarial help us to give answers in exams. u know only day study enough for a semester u know next week my exam also and i not open books i know 1 night enough for me.

• Greece
22 Jan 07
for me if tomorrow is your birthday do to yourselves a present=sit and study for your exam when your exam will finish you will have two reason for celebrate, first your birthday and second your success at your exam.good luck for exam and happy birthday.


• India
22 Jan 07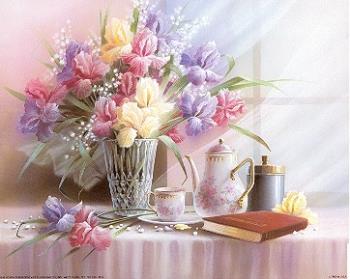 First I want to wish you many many return of the day (Happy birth day) I think you should celerate your birthday. And you told that your final exam so you keep contiune your study.


• India
22 Jan 07
first of all many many happy returns of the day.you must celebrate your birthday but also must keep a view of your party timings so that you can get the time for your study also.

• Philippines
22 Jan 07
why not celebrate? celebrate it with God at church.. how about a "thanks God for reaching this age..." and "God please enlighten my mind and please send me Your Holy Spirit especially duriong exam.."? and why not have a double celebration after the exam? you deserve a treat after that brain draining exams.. i understand college life, cause i am still in college now.. lucky for us, we don't have exams anymore...[only thesis!]

• Philippines
23 Jan 07
Of course you can celebrate your birthday! even the next day is your final exam. Like you can attend mass and ask god for guidance and thanksgiving. Or tell him that you wanted gift in your birthday is to pass the exam. But still you need to study harded to make your wish from god be granted. Do all the work and god will guide you. Eventhough this is your final year it doesnt mean that you put all your time on it, sometimes you need to rest your mind and be happy in some way...

• India
22 Jan 07
dont celebrate if u fail wht the meaning of ur birth on earth. and why we need celebrate that day. i think ur well wisher u wish u by phones and emails. if u got good marks in exams then celbrate both things bday and good result. and plz give me also treat Happy birthday kavita and good luck for exams