Funny Story and a word of warning

United States
January 22, 2007 8:18am CST
On Friday, I went to the county court house to pay a ticket. When I went thru the metal detector, I set off the alarm! It was very embarrassing, because I didn't have anything in my pockets and I had to be scanned. It was my JEANS, LOL, they had zippers on every pocket. Front and back! So, my word of warning, if you will be going thru any metal detectors, don't wear articles of clothing with too many zippers, it will set off the alarms! I thought I was going to die of embarrassment.
4 responses

• United States
22 Jan 07
Yes that was funny. Have you ever worn an bra with a underwire it in??? you can see on the screen the metal and where it is to me that was more embarassing.. Epecially when the person monitoring the screen was a male ... Will have to find bras with plastic under wires lol

• United States
22 Jan 07
LMAO, no thank goodness, I don't think I could handle a BUST scan after the BUTT scan.

• United States
23 Jan 07
That happened to me at an airport scanner. I had this really old guy who couldn't seem to figure out what was metal around my chest. He kept running the scanner all around me, until I finally had to tell him it was my bra. My boyfriend was watching the whole thing, furious! I still don't know if the guy was senile...or sick!

• United States
26 Jan 07
lol... i remember when that happened to me. man i had a line backed outside waiting for me to get searched. lol. i think the guys enjoyed it more than i did

• United States
26 Jan 07
They probably did, makes you wonder if it isn't intentional.

• Canada
23 Jan 07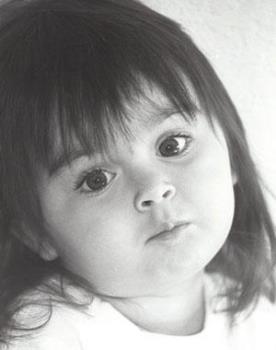 yeah sort of case happened to us. We were shopping at walmart..and when we checked out thorugh exit it starts alarming... we were stunned and staring at eachother then manager come to us checked everything and checked our bill... but when we again try to exit it again starts alrming...then the manager sort out that one of our item remained to me decoded...eevn though we paid it off but with encoding it will set on alarming again and again... so we get back to the counter to decode the item and then we passed the exit securely... but it was whole so much embarresing when eevrybody stare at us with mysterious eyes.....

• United States
23 Jan 07
I have had a few problems with beeping at Walmart exit doors too! They would normally look ar my receipt and write it in their book, luckily they have never asked me to go back to the counter for anything.

• United States
23 Jan 07
I laughed when I read that! In a few years time all zips will be plastic just to cope with the security hassles!

• United States
23 Jan 07
I really hope so! Those were favorite jeans, but now they bring back BAD memories, LOL