cartoon movie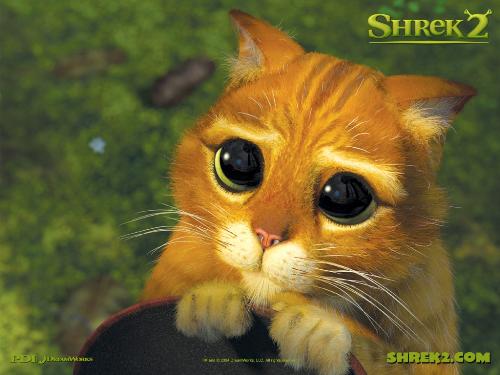 Italy
5 responses

• United States
22 Jan 07
We definitely think alike. Those big eyes! The kitty's sense of honor. His willingness to die if necessary fighting for Shrek. Loyal, faithful, and true, Puss'n'boots is #1.

• India
23 Jan 07
i like Pixar... or Tim Burton... oh, oh, Nick Park! my favirote caroon will probably b: monster house or chicken run both in 1st place monster house beacuse i liked the grafics and the cartoons, i draw this little girl all the time in all my jourals she looks sooo much like the girl with the red hair... and chicken run beacuse nick park is a genius i mean run away chickens? come on! but my fav. half cartoon half movie is "who framed rodger rabbit" i love that movie!!! (anwser to fav. song in cartoon movie: all songs from the corps bride and the nightmare befor christmas they r all sooo funny those movies will definatly put a smile (or smile+ bit of horror) on ur face... ...ummm avatar,....)


• India
29 Jan 07
well mine is THE LION KING ... what do you say abt this ?

• United States
28 Jan 07
Oh it would have to be Puss N Boots. Antonio Banderas did a great job of making him come to life. He made fun of his other characters and just seemed to really enjoy playing him. He stole the second movie in my opinion. The rest was ok but he was superb.