Miracles!! do you believe in them? has it ever happened with you?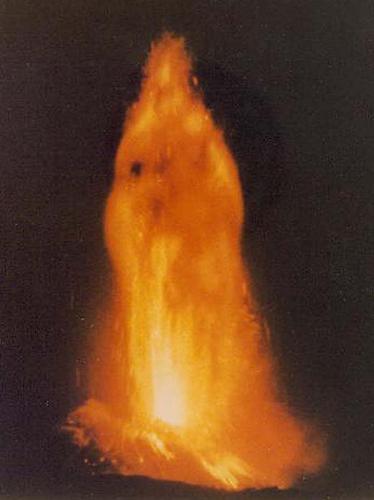 India
9 responses

• India
28 Jan 07
Yes ! I do believe in miracles. It is when the impossible happens. It is when the doctor has given up on a sick child and for no scientific reason the child gets well. It is when you are down to your last dollar, with piles of bills to be paid, and a cheque arrives in the mail from some unknown source. It is when a storm or flood comes through your town and your house is left standing in desolation all around it. It is when you have prayed for a specific purpose and that prayer is answered. Miracles take place everyday. Sometimes they are very subtle and quiet, sweeping in like a touch on the face. Other times, they are very evident and public. It doesn't matter who you are, miracles can happen to anyone. Miracles are when God reveals himself.

• Hong Kong
27 Jan 07
Miracle is everywhere. Life itself is a miracle. When scientists analyze the body of every living organism, they can tell you it is a combination of basic elements. But they are so wonderfully combined to form organic molecules that they can reproduce by themselves, they have feelings and know that they need to move to safe places to avoid being hurt or killed.


• United States
29 Jan 07
I can not say for sure that I have. It will be nice to actually see one happens before me.

• United States
27 Jan 07
i believe in them and i believe they happen everyday all around us

• Philippines
8 Feb 07
No miracle has ever happened to me. I do not believe in them. Miracles do not exist anymore. Miracles are those that happen which science cannot explain. Ordinary things that happen in our daily life are not miracles. Miracles do not happen anymore because the Holy Bible is now complete which is composed of the Old Testament and the New Testament. Miracles then were needed to prove that they came from God but now that the Word of God is complete, there's no more need for miracles to prove them that they really came from God.


• United States
7 Feb 07
I know miracles happen as it happened with my oldest granddaughter when she was born. She was ready to be airlifted because she wasn't breathing on her own. My son-in-law went in and started singing to her and she was breathing on her own before they wheeled my daughter in on a gurney. She had had to have a c-section. Life in itself is a miracle. And the miracle is my great grandson by the granddaughter I just wrote about.