Iraqi Oil for sale?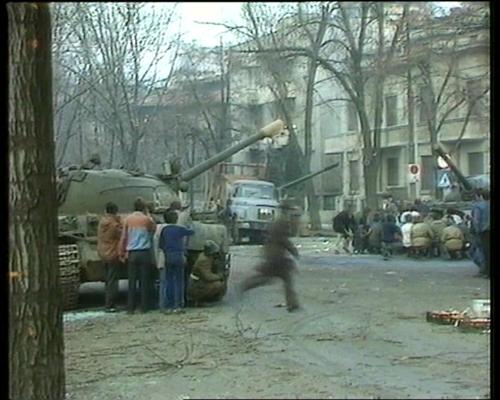 January 24, 2007 11:54am CST
Throughout todays political debate in the UKs House of Commons, numerous politicians have stated their opposition to a draught law (draughted in Washington) to be tabled by Iraqs puppet government, signing over all oil production and sales rights from the Iraqi state to US & UK oil corporations - BP, Esso, Exxon, & Shell. This would guarantee 75% of the profits leaving Iraq and going to the invading countries for the next 30 years. Can anyone really believe now that the invasion was not oil based, and nothing to do with tyranny & WMD. Can we ever trust the Bushes & Blairs of the world again? For the benefit of such sceptics, as Mrniceguy, the published written evidence of these speeches will be in todays Hansard, which should be available next week (it needs to be typed up and printed), and this appalling document has been referred to by such eminent politicians as the Rt Hon Gerald Kaufmann, Charles Clark & Michael Meacher, as well as , the Hon Dianne Abbott, George Galloway (Americas favourite UK politician!) and many more, live on television, because in the UK our House of Commons is televised live. The debate is currently ongoing.
2 responses

• United States
24 Jan 07
Yeah, I really believe the Iraqi "puppet" government is going to sign over their oil... When you get me a copy of it, I'll go through it and respond more appropriately, but for now, let me reming you that those companies do not belong to America, and that they already refine most of the crude oil in the world, which does not mean anything about corruption or the money being taken by the UK and US. Poor countries sell their crude oil, and Iraq is a member of OPEC I believe, so they would be part of that scheme, to companies to refine and distribute it, thats just how it works. If the profit is in that work, thats because refining and delivery of resources is a much more costly endevour. I don't see this as the next Sykes-Picot Agreement (that was British/French anyways) but hey, give me the text and prove me wrong.

•
25 Jan 07
OPEC sell the oil to the companies, the proposed legislation would cut out OPEC. I'll send you the link for Hansard when todays debaye is published.

•
25 Jan 07
As promised, as you won't search for yourself, here's the web address for the pertinent day of Hansard; http://www.parliament.the-stationery-office.co.uk/pa/cm200607/cmhansrd/cm070124/debindx/70124-x.htm and the pertinent debate is column 1425-1523. Enjoy

•
26 Jan 07
Ha ha ha! You're giving MrNiceGuy too much credit there Adreno! Taking in actual information and facts which don't tally with his warped sense of reality, and admitting that he doesn't know or have the definitive version of reality, is something which I'm sure we both know, is never going to happen! £5 says he either says it isn't important as the media didn't cover it, or that he claims our government is unreliable, or that he just doesn't bother to check it out! The guy's the mental equivalent of a brick wall.

•
26 Jan 07
I caught the coverage of that debate too, and thought it was very telling that Tony Blair decided not to attend! The facts and information spoken about and quoted confirmed many of my suspicions about Iraq and the US/UK governments. Interestingly enough though, the media decided not to cover or even mention the debate. Well, perhaps "interestingly" is the wrong term; "typically" might have been more apt.

•
27 Jan 07
The media loves nothing better than a war, it gives them a sense of purpose for their 24 hour news channels. Most news is released in the morning and hardly anything changes from lunch till gone midnight, so 24 hour news is just repetitive. Give them a war and they actually have MOD briefings, bombings, killings and maiming to report, so it's hardly odd that they didn't cover the debate on the news. Politics is boring for them, unless they have a politician to crucify, otherwise they want to tell us what Victoria Beckham was wearing, or where Jade Goody is going next - any old b*llocks. It seems odd that the 2 governments never thought people would notice this oil theft, after all their 'it's not about oil' rhetoric!