Everyone ready for spring training?

United States
January 25, 2007 12:46am CST
I can't wait and I am looking forward to February 17 when pitchers and catchers report. What do you do to get ready? I like to watch baseball movies on DVD and of course the 1986 championship DVD now. I also pull out some of the books. I have the 1985 and 1986 books by Keith Hernandez and Gary Carter. The only thing I miss about not living in New York anymore is that I don't get the spring training games in my baseball pack!
4 responses

• United States
26 Jan 07
oh my gosh! Is it already that time? LOL Hockey is still in full swing, so it's hard to think baseball right now. lol LETS GO METS!

• United States
28 Feb 07
Spring training's a great time, but when the season starts, it's even better, for now, I'm just waitting for some exhibition games.


• United States
26 Jan 07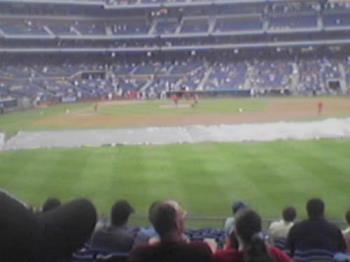 I am definitely ready for spring training as I am a Phillies fan and we have a lot to look forward to this season. I see that you are a Mets fan and I think the division will be between our two teams, depending on who stays the healthiest. I do not do anything special to get ready other than look at the Phillies website to keep up with the latest news and happenings.