have you ever been so broke,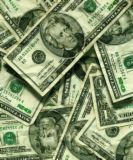 United States
8 responses

• United Kingdom
28 Jan 07
Yes I have been and sometimes it is still bad But I could not get a Loan due to many Circumstances and last year for 2 months I was living on a Sandwich a Day and I went without heat for a week as I had no money for the Heating and we where already in single numbers then I could do with a loan now but being on Benefits goes against me

• United States
28 Jan 07
give me your email address and I could help you get a loan even with bad credit! the max is $200.00 and I'm on benefits to!


• United States
28 Jan 07
yup been there done that. when my ex husband was in the army, they had this "cash now" places where you could take a pay check stub into them and show them how much you get paid and when you get paid next and then they cut you a check for up to 400 bucks and then when you get your next paycheck you have to pay them pack. it was horrible though because we were consistly going there to get money.

• United States
28 Jan 07
I have this account online at this loan place the max loan is $200.00 directly into my checking account and if I refer someone that I get $10.00 each time deposit into my checking account


• Philippines
30 Jan 07
yes...im the bread winner of the family..i usually get loans from other people just to cover up my expenses....last 3 years ago, i was really at the peak of being broke.....my parents didnt have job of their own, my sister is studying and i need to support her..i felt that i had then a family of my own during those times and i felt that i carry the world all over my shoulder....though at present, thanks God that my father managed to work abroad so our situation finally has gotten better......but then, i get broke still since we have so many past debts that we are in the stage of recuperating still...


• South Africa
6 Feb 07
YES I HAVE AND TO TELL YOU THE TRUTH I LANDED UP WORSE OFF THAN I WAS BECAUSE OF THE FACT THAT I HAD TO FIND THE MONEY ALONG WITH THE INTEREST TO PAY IT BACK SO TO TELL YOU THE TRUTH IT DOESN'T REALLY HELP ONE BECAUSE YOU END UP BACK TO SQUARE ONE THE NEXT MONTH ONCE AGAIN HAVING TO BORROW BACK WHAT YOU PAID BACK. IT NEVER STOPS


• Romania
31 Jan 07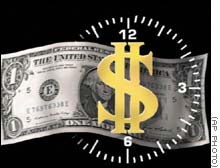 yes!many times.most of the time when my parents are out of the country...i spend my money very quick,then i call them to send me more money,i spend them to and then i just go to my neibourgh and ask her to loan me some money...she asked me once why i dont have money..i told her that i still have a lil money but i have to go in another town and i need more money...a lil lie..