What's your first childhood memory?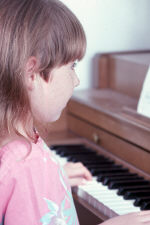 Philippines
2 responses

• United States
6 Feb 07
I rember that one time i am going to temple with my mom .Then a person come and stand up in praying position .Soon after that he is start talking something to her and start to fire woods .I even remember that situation by seeing anything burning like the fire .

• United States
28 Jan 07
I was about three and a half. I can remember watching wrestling on tv while I was supposed to be asleep. My bed was a roll away that was in the living room. I can also remember brushing my moms hair and going to look at the house that we moved to. It was so huge compared to the three rooms that we lived in.