Did you heard about ...

Romania
January 28, 2007 10:55am CST
prizee.com ?? if yes , how many bubz you have ? how many secret games you discoverd ? How many gifts you recieved ? How many maxpacks u used ??
5 responses



• Romania
13 Feb 07
you or your son play prize in CLAN my CLAN name is RADUNICHOLAS.

• Romania
8 Feb 07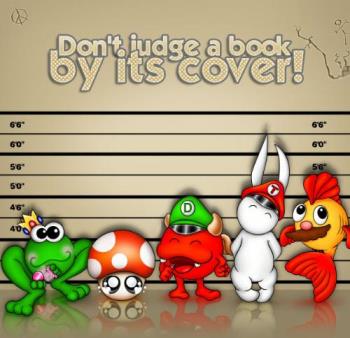 I am playing on Prizee.com for 153 days. I have 67.7 bubz, and I am ranked Silver 3 and I discovered 4 secret games. I recieved 2 Personal Stereos, 2 PC Joypads, 1 Neon Pen, and I have 2 Personal Stereos, 1 Mobile Cover and a pelouche frog on the way. I only used the free MaxPack they gave me.

• Romania
12 Feb 07
how did you get so many bubz without any maxpack?

• Germany
28 Jan 07
prizee is boring, i`ve played there 1 Week and i`ve on 5 bubz, i can spend my time on other sites thats better and not frustratet like this site. I´ve never win on any sites, i`m a loser.