should i own a credict card for transferring money to my account from pay pal?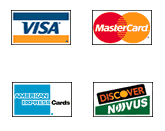 India
January 28, 2007 1:32pm CST
Im an INDIAN, i want to know whether i have to own a credict card for transferring my money (which mylot pays me) to my account from paypal??? please friends help me!!!!!
6 responses

• Austria
30 Jan 07
You dont need a credit card to make any transfer from what I know.paypal have some limit which you can transfer cash when you are not verified,and for you to be verified to make unlimited transfer that is when you will need a credit card because they have to send you a verification code on you monthly billings,but you can still go about it without a credit card


• India
28 Jan 07
no need of credit card,just fill in the entries to paypal.they will send the check to ur adress. with a transaction charge of 5 $. all the best.

•
28 Jan 07
you know I think you can do it from your bank account, which is safer and also it cost less if I remember correctly. But you need to check it out, just go to the site and read the terms and conditions. Hope that helps all the best urban

• United States
28 Jan 07
you do not have to have a credit card to transfer money. if you want to have your money sent to a bank account then you would need to have a checking or savings account and add the information to your paypal.. or u can just use the money u make here and spend it online.. u do not need a credit card..

• Canada
28 Jan 07
Why not? Paypal is completely trustable, unless you get hacked which is starting to happen more often.