Tutorial Phtoshop ! Create a cool glossy button !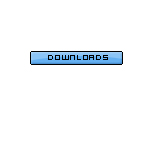 France
January 28, 2007 1:37pm CST
Start off with a 150*150 px white background, now go edit - fill, chose the background color of your website and click OK, créate a small selection... Create a new layer and fill the selection with a color you like. Deselect, zoom into the corners of your rectangle and delete 1px of each corner. Now all corners are cut off, hold CTRL and click your layer, create a new layer and go edit - stroke (1 px, #000000, center), Now go to your first layer and go layer - layer styles and ue this settings for bevell and emboss: - inner level - smooth - 1% - up - 3px - 0px Now we want to give it a glossy look, select your first layer, you got a selection around it, create a new layer, hold alt and use the eliptical marquee tool and draw a nice circle Fill the opacitu at 25% in the new layer, then add the text you want in the button;) Post your results here! Mine:
1 response

• Canada
28 Jan 07
The result is kinda tiny to see how it looks but thx for the tut. Im working on improving my gfx skills.