Do you collect?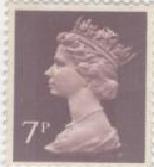 United States
4 responses

• United States
20 Feb 07
Ya, when I was studying in school, I was attracted by the stapms and coins.I liked to collect them and I still have the stamps and coins that I collected at the time of my childhood.


• India
24 Jun 07
nice to see people,even now collecting stamps. I have collected stamps most of my life. Stamps are miniature works of art, lovely to look at. They are also educational--you can learn history, geography, culture, and much else from stamps. They are relaxing -- during World War II Franklin D. Rossevelt used his stamp collection to escape from the crushing responsibilities of his office. They are historical artifacts themselves -- each used stamp carried a letter from one person to another.

•
26 Jun 07
Hi Coolcat, I have been collecting stamps now for over 22 years, do u also exchange your spares/duplicates with anyone, u and I can become exchange partners ,if u want to, simple used stamps on 1-1 basis, 50 stamps each letter. What do u say?

• United States
16 Apr 07
Well, that sounds like a fun hobby. I don't collect anything now, maybe someday when I find more time to myself, I might pick up that sort of a hobby.