how to make fresh cream at home?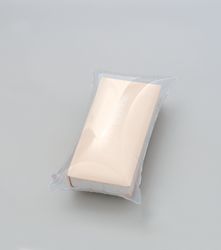 India
January 29, 2007 12:03pm CST
recently ive been going through some recipes, n it require fresh cream to be used n i dont know how to prepare it as i cant buy it as its not available in the stores here..so cud you help me if oyu know how to prepare it at home, and also giv some good recipes using it ..
3 responses

• India
30 Jan 07
Cream is fat enriched milk. It naturally separates by gravity. To make it in the quantity you are talking you would need a lot of milk. There is something called a centrifugal separator which is used in catering but I don't know where to buy one for domestic use.

• India
26 Aug 08
cream is making from rich milk wich should contain 6.0 percent fat.U can make cream at home if u have a hand blender or an elecric beater.beat the milk with a beater for 10 minutes with intervals.then the cream 'll separated on the top.u can remove this cream with a spoon.continue this process to get more cream and keep in the refregerator.

• United States
29 Jan 07
You might be able to get some fresh cream from a farmer. I guess your only other alternative would be to buy a cow and make your own. Good Luck