Loving yourself first...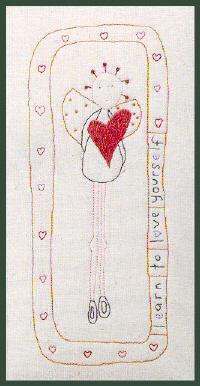 United States
January 29, 2007 1:39pm CST
I know the saying is very cliche "You have to love yourself first before you can love another"But I find such truth in this... My best relationship came when I truly began to love myself...I think when you love and respect yourself fully, you are going to gravitate towards more respectful and loving people..You are going to walk through life demanding and expecting the highest for yourself and not allow people in your life that will hurt you... What do you feel about this statement? "You must love yourself first before you can love another"
3 responses

• United States
29 Jan 07
It's true. My first relationship taught me that. Now I put myself before anyone else.

• United States
29 Jan 07
I have heard this saying many times and i think that there is a lot of truth in it. I just wish that I knew how to fully love myself. I am a strange mixture of almost too much confidence mixed with complete insecurity. Although I think that all humans are that way to one extent or the other *laugh* But I am not certain that I will ever understand how to completely love myself. I would like to think that i _understand_ myself as much as it is possible for oneself to do so. I am the kind of person who analyzes everything and has to know why I feel what i feel and think what I think. but love myself, that's a whole lot harder. I just hope that i can reach that level, if it is what I have to do to be able to become the person that I need to be before I find true love, because I do not know how to be fully happy in this world without love. it's all that I've ever wished for.

• Philippines
1 Feb 07
i agree shar. how can you love others if you cant even love yourself? if you hate yourself, how can you love others? and how will other people love you if you yourself dont love the very you? to be able to love you must start loving yourself.