Memories

United States
January 29, 2007 2:57pm CST
I have so many wonderful memories of the Christmas season. I say "season" because I think Christmas is more that just December 25. I have memories of my family, meaning my Daddy, Mommy, Brothers and Sister. I was the oldest of 6 children. We had a lifestyle that forced us to grow and learn. We were poor by society's standards but were rich in so many ways. We were a close family. We played together, sang, eat and learned together. We did not have a TV in the early years. We did not Video Games, Videos, DVD's or Transportation. We lived an hour from our school. Until I was in Third grade, I had to walk a mile to catch a bus to go to school. The bus did not drive up to the school door. It stopped at the top of the hill and we walked down to the school. There was no road down the hill. The school consisted of ONE Room. We carried our bag lunches with us. We used an outside toilet, as there was no indoor bathrooms. The school was heated by a coal stove that sit off to one corner. We learned to read, write and do Arithmetic. In summer we played games like Bears Base or Red Rover, Red Rover, Tag, Hide and Seek and the traditional outdoor games. In winter we built snow forts and snow men. We had good times. Not as many fights as is had in schools today. We were punished if we got into a fight by sitting in our seats during lunch time. That was hard punishment back then because we did not have phones or transportation to see our friends outside of school. Each family had only one vehicle. It was used by my Father to go to work through the week and stayed parked on weekends because we could neither afford the gas nor had the time to go anywhere except Church. I have memories of My Husband and our own Children. We had such wonderful times in winter, playing board games and reading books. We always had outdoor animals. We raised our own hogs for butchering and rabbits, along with cats and dogs. Our children learned the value of work. They each had their own chores to do each day. I have many memories of Parenting and Marriage that are not perfect but I have chosen to only remember the good. . Not the bad times. Christmas has always held a special place in my heart. It seems like the season has a will of its own. A Spirit that helps us to appreciate it. We always made popcorn and strung it up for the tree. We kept this tradition up when we had our own children. Going sleigh riding and roasting marshmallows in a bonfire that kept us from freezing to death…. We were having so much fun that we didn't dare go indoors until we could no longer move our fingers. We would sleigh ride on hood of old vehicles and steel runner sleds. It is a wonder were not killed. These are my memories of Christmas. Christmas to me is more than the day that Jesus was born, it is the time that we spent together as family and friends. I will always be grateful for these memories. I know that this family is so important. Without family, I would have no wonderful memories. The wonderful gifts in life really are free. They are freely given …love , compassion, kindness and a smile. You see, to me, Christmas is all year. The time when people show that they care about one another. I believe that this is what life is about. Isn't that what the Savior did? He showed us by his example. What are your wonderful memories?
4 responses

•
7 Feb 07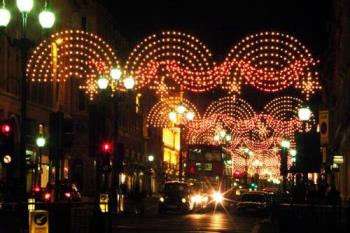 What a lovely thread, and such wonderful memories. I guess I remember the Christmas lights in Regent Street as one of my main memories. I was bought up in London, but not in the city centre, but when they turned the famous lights on a few weeks before Christmas, my parents always used to take me to see them. Before that, there would always be a meal out, and a visit to Father Christmas in his "Fairy Grotto" in Harrods. Christ as Day for us was always a very quiet, family-only day, but on Boxing Day, we would all go and visit my Mum's best friend, who was Irish, and there would be a huge party of singing, dancing, eating, and drinking! Well, OK, I didn't drink as a child but I loved the atmosphere!

• India
7 Feb 07
Though i am not a christian by faith, always Christmas has been giving more than what it ought to give for a person like me. Its not just the celebrations by christians but it more to me because people take the combined opportuniy to put up sales and give out freebies and the markets busy with people and everyone seems to be happy going about with their partners and families and enjoying a lot. I have been enjoying a lot with the combination of Christmas, New Year and Sankranti(local festival).

• India
7 Feb 07
yes memories are good or bad they are always with us